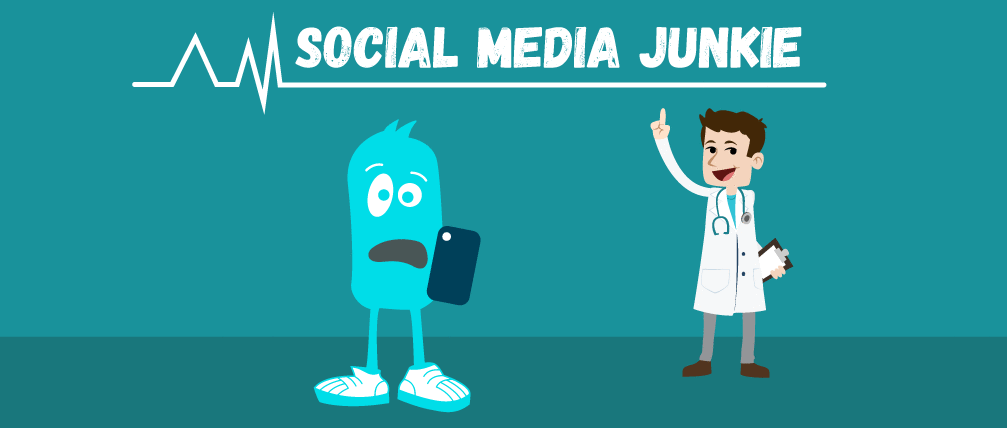 Diagnosis Social Media Junkie
I fell in love with Instagram. I fell in love with hashtags. I even started liking Twitter. And people started calling me a social media junkie. 🙂
What is it about social media that makes us check our smartphones every 15 minutes? There is some life – colorful, alive, diverse. Not like the life in the office where we sit for 8 hours straight. Not like the boring reality around the laundry machine or the oven at home. But is it necessary to take out our smartphones and capture everything in those rare moments when we're actually living and being social?
This is what's been bothering me lately. Don't get me wrong, I like taking pictures of beautiful things, sharing them and waiting for a comment or a smile. I'm trying not to be too annoying; I don't want to be one of those weirdos who always walk with a smartphone in their hand or never eat before taking a picture of their lunch. However, sometimes even I do that – so pardon me. 🙂
In the end, everyone sees things their own way. The gamer looks at the world through the iron sights of the weapon in the first-person shooter he's playing right now; the doctor is not listening to anyone because his ears are stuffed with small talk about high temperature and personal drama; the writer is looking for ideas in everything around him because he's itching to write about something. This is the collective point in social media – everyone finds what they're looking for there – a new game, food for thought, quiet company. Without being fully included in anything, without the responsibility that a real conversations comes with, without the dullness and obvious ugliness of the world around us.
There's always going to be Twitter where you can pour your heart out. There's always going to be Facebook where you can share a picture of your new kitten with your childhood classmates. There's always going to be Instagram where you can crop and filter your balcony picture at sunset. And suddenly everything looks better and far from mundane. 🙂
There's nothing wrong with that! There's nothing wrong with hashtaging reality in an attempt to organize it. Just remember that reality is out there and we don't need Scully and Mulder to realize that it is important. And beautiful and genuine – no filters, no decoration, no likes.
To put it in a nutshell – don't think that if you don't post something on Facebook, it hasn't happened. As an officially diagnosed social media junkie, I'm not the one to teach you how to switch off your smartphone and simply enjoy life. Today's post's vague idea is to probably share my controversial sentiments about social media. I'm "all in" for social media; of course I am… I'm simply uncertain where the healthy boundaries lie. 🙂 We shall see!
Share your opinion – what do Instagram, Facebook, Twitter, Pinterest, Google + mean to you? Which is your favorite social media and why? Let's turn these questions into a discussion! 🙂
Comments