Ride your bike… with luck
RIDE YOUR BIKE WITH LUCK
win a new bicycle from Delta Planet Mall Varna
MAY 2019
The sunny weather in May calls for cycling revolution. This was our insight for the campaign of Delta Planet Mall.
Mechanism: Proof-of-purchase campaign – you have to shop for minimum 50BGN, spin the digital Wheel of Fortune at Information Desk in Delta Planet Mall and win a reward. The campaign is definitely very catchy for most visitors thanks to the cool gifts provided by the shopping center's tenants. Our job was to convey this message very clear in our communication and to share the terms for participation to the customers. Certainly we had many winners and the gifts were over 2000. Every day we announced a winner of the big prize – a bike.
YES! 31 bikes and a reason for people to choose a greener way of life.
The idea for the slogan RIDE YOUR BIKE WITH LUCK came out as we combined graphically the bike and the Wheel of Fortune.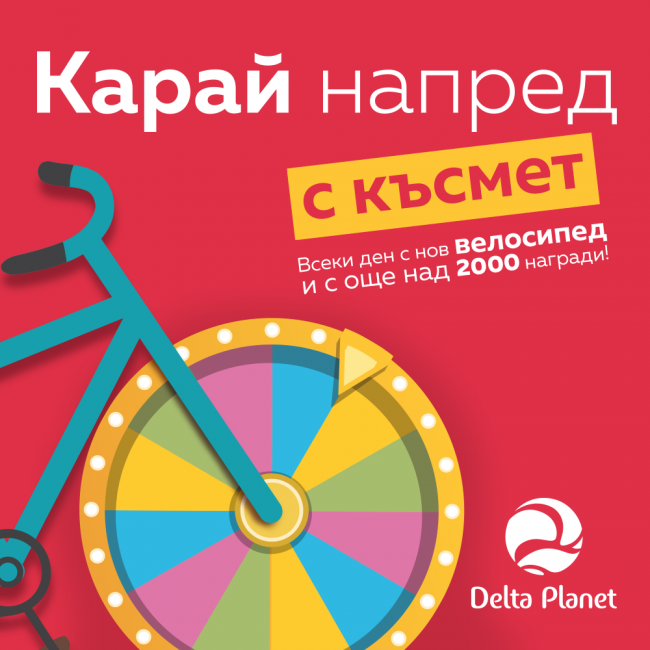 We wanted to add up value to the customers so we programmed a colorful digital Wheel of Fortune with gifts in order to make it more interesting.
The key visual was placed on OOH at main city location and attracted people of Varna to visit Delta Planet Mall, where bikes were all over the place.
The winners were so colorful and different from each other, but there was one common thing between them – the big smile. Of course, after all they will all ride their bikes with luck and own a nice branded bike by Delta Planet Mall. Our design is really cool, right? We add up one more good reason to choose riding a bike. 🙂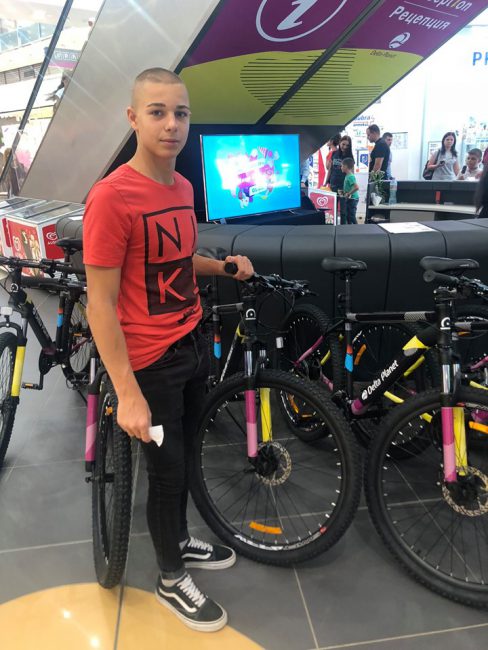 The campaign was really interesting for us not only for the visual part, but for its green cause to help people have better lives (in our case fresh cause in magenta and yellow).
We would like to share with you the good ad campaign results in social media:
IMPRESSIONS: 980 264
REACH: 344 884
31 TIMES LOWER CARBON DIOXIDE EMISSIONS 😉
We keep going further with luck, never ending inspiration and desire for new challenging projects. Let's have a ride together?
Comments