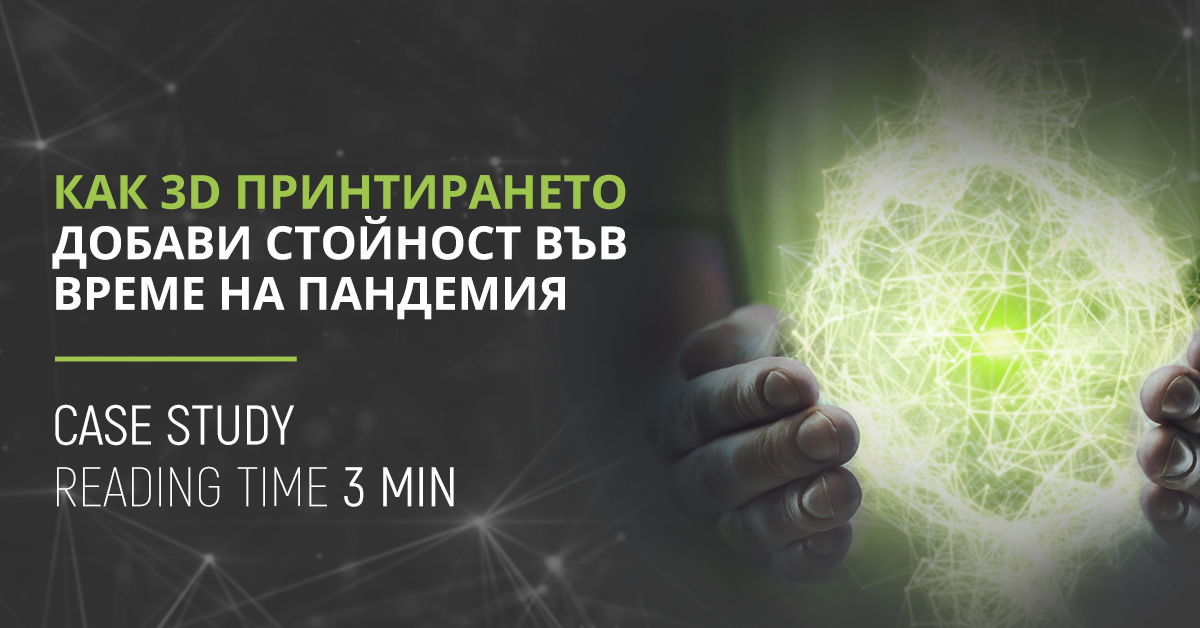 B2B – how 3D printing added value in times of pandemic
It is difficult for both people and businesses during the harsh conditions of the CoVid pandemic. However, for many industries the pandemic has proved to be an incredible growth opportunity.  Such is the sector of 3D printing. Its technology has become key for the production of many products needed during a pandemic – from helmets to parts for the medical industry. It was also important for many businesses, because it gave them the opportunity to continue working and producing the necessary elements themselves without being dependent on delayed delivery. So B2N chose the right moment to position itself successfully online. And even more – in the difficult conditions at the beginning of the pandemic in the spring of 2020, the brand managed to become more recognizable than ever.
Creative work during quarantine can be a challenge, but not for us. We welcomed our client B2N with open arms and started with branding that will recreate the idea behind its full name – Back 2 Nature, a return to nature through additive production.
We brought all online communication under a common style. We focused consumer attention on the strengths of B2N. But most of all, we found a way to communicate the company's services and products in easy and accessible language for all target audiences. From the engineer to the CEO, everyone could understand that 3D printing was a fast and reliable solution for adaptation during a pandemic.
Our client B2N was satisfied with our overall work and positioned it in a mega-board on the Trakia highway.
But the customer needed specific inquiries, from specific companies, for specific services and products. In the second stage, we focused our efforts on a landing page, which we created from scratch and contributed to the much-needed leads for the company's growth during the first lockdown. We emphasized the most important services that B2N offers. We structured the landing page so that it is easy and understandable for all users –  to quickly find their need and read detailed information about the service that solves their pain.
We unleashed our creativity and created a short video in which users can get acquainted with B2N services.
This kind of business also needs a well-maintained LinkedIn account. We paid attention to this detail in order to communicate in English with potential customers and partners and we quickly and easily achieved success, with which the customer was satisfied.
With our work on B2N, we were once again convinced that knowing the client's business in details is a key factor for success. And although the 3D sector is connected to engineering, unfamiliar and difficult to communicate – we quickly adjusted to their pace and broke all stereotypes.
Follow our blog for more challenges that we take on – without even thinking.
Comments